How much will my home insulation cost?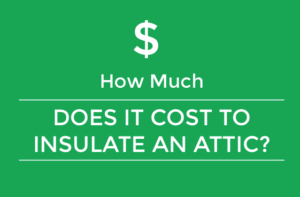 Do you need residential home insulation services in Atlanta, Alpharetta, Marietta, Lawrenceville or surrounding Georgia areas? If so, you're probably concerned about how much your home insulation will cost.

At Aladdin Insulation, we offer free home insulation estimates to homeowners. Contact us online to schedule insulation services. Keep reading to learn more about insulation estimates!
Insulation Estimates
While we offer free estimates, you may want a general idea of the average cost of home insulation costs in your area. According to Home Advisor, in the Atlanta, Georgia area, the average reported cost of blown-in insulation is $1,712, while the average reported cost of batt, roll or reflective home insulation is $1,700.
According to Home Advisor, in the Atlanta area, the average cost per square foot is between:
$0.56 and $1.35 for wall insulation.
$1.60 and $3.09 for attic insulation.
$0.76 and $1.65 for crawl space insulation.
Home insulation costs vary by type, quality, reputable installation and warranty.
Receive Your Free Home Insulation Estimate!
We hope this gives you an idea of how much you will be spending on your next home insulation project. To get a more precise idea of home insulation costs, schedule a FREE estimate with Aladdin Insulation.
Contact us today to get started right away! 678-528-7115 or email us at admin@aladdininsulation.com